DMX512 network devices fall into two major categories: DMX and DMX-over-Ethernet. Smaller DMX512 networks do not use Ethernet devices, due to the limited number of DMX luminaires, and the uncomplicated layout of the DMX controls and wiring.
Larger projects, and projects that need flexibility and reconfiguration require DMX-over-Ethernet devices as a part of the network. Keep in mind that DMX-over-Ethernet networks invariably also have some DMX-only devices as a part of their systems.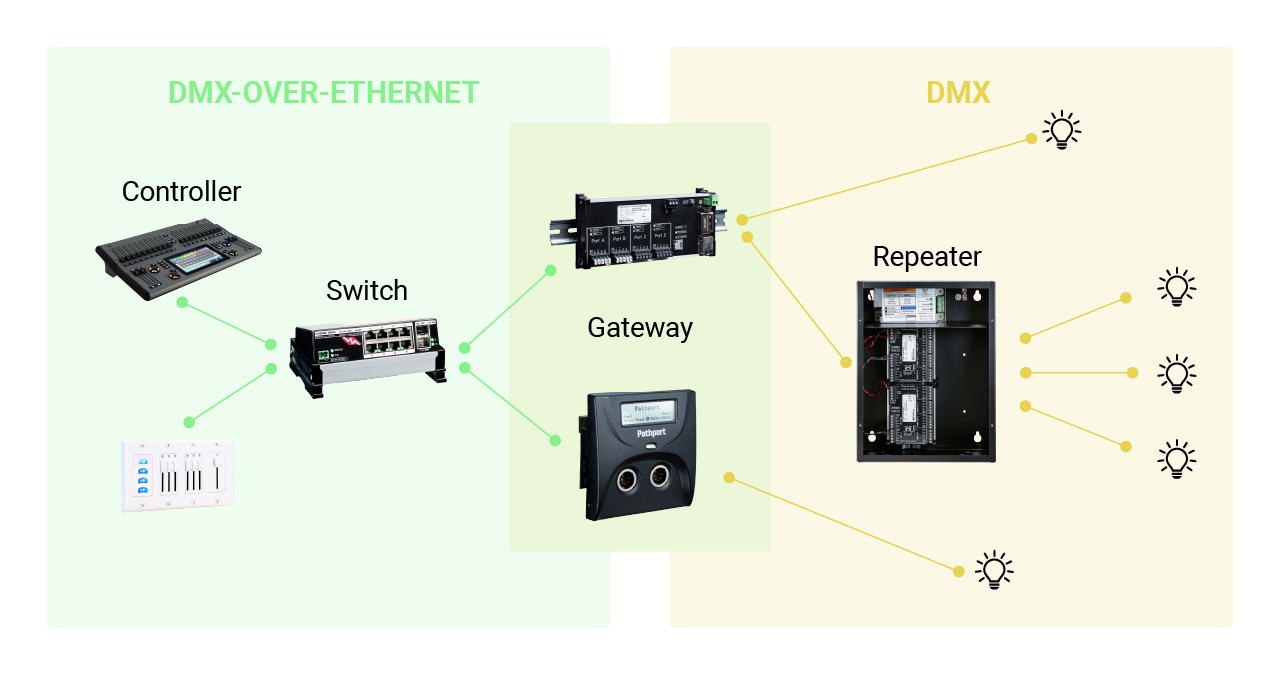 The Pathway Portfolio has a broad and deep range of DMX and DMX-over-Ethernet devices, and multi-platform monitoring and DMX512 configuration software. Our DMX networking products are available in a range of port counts (or sizes) and form factors. We offer the enclosures and power supplies to help you design complete permanent installations, and rack mounted devices that withstand the rigors of the touring life.
Many devices feature interfaces such as contact closures, to help integrate them with non-DMX systems. Whatever DMX lighting system you are designing, Pathway has the products you need to create a secure and reliable network backbone.
Learn about DMX512 Network Devices.