DMX Network Devices & Controls
The Backbone of Dynamic Lighting
Pathway Connectivity has the end-to-end solution for your DMX lighting network.
---
DMX Controls and Consoles
Pathway offers a comprehensive selection of lighting controls for a DMX network that can work together or independently as part of a system.
---
DMX Device Monitoring and Configuration: Pathscape Software
Pathscape is a unified software tool for configuration and management of Pathway DMX lighting networks. Tailored to be user-friendly for lighting technicians and field service teams, it is the only DMX network software tool you will need, featuring the most advanced security in the lighting industry with the latest firmware for every Pathway device. Pathscape is free and downloadable for macOS and Windows operating systems.
See More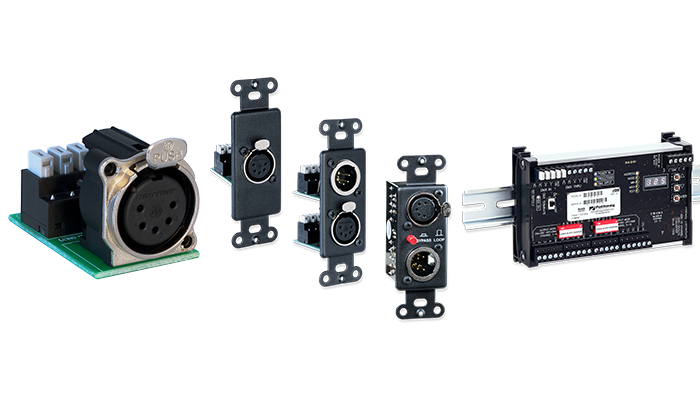 Interfaces and Accessories
Pathway Connectivity also manufactures a diverse line of accessories and interface devices to help you complete your installation. DMX is not the only protocol out there and Pathway has interface devices for legacy protocols, such as 0-10v and contact closure. The Pathway System Enclosures and Assemblies are available to ensure your installation has a professional appearance. For a high-finish look, we offer three wall plates colors (white, black or stainless steel) for DMX or Ethernet receptacles.
Interfaces
Data Receptacles
Accessories