Emergency DMX
Control Solution
DMeXit Emergency Controller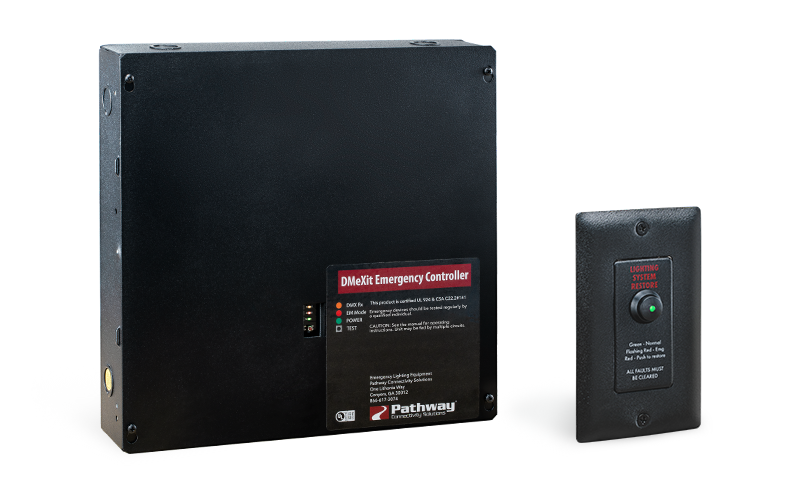 DMX Emergency Lighting Control Solution
Pathway Connectivity has an emergency lighting control solution for anywhere DMX lighting is used. The DMeXit is an emergency bypass controller that fulfills the need for a code compliant, UL924 listed solution for venues that use theatrical and dynamic lighting that is required to go to a specific level in emergency situations.

The DMeXit is triggered in an emergency by an external contact closure or by a lack of incoming DMX. Emergency mode triggers a fully customizable single universe of DMX from four isolated RDM compliant outputs. An Integrated Phase Loss Detection device can be factory installed within the enclosure.
DMeXit Emergency Application
The DMeXit sits between the lighting console and the lights. This allows it to send a DMX signal to illuminate emergency lights to the level necessary to allow for safe egress.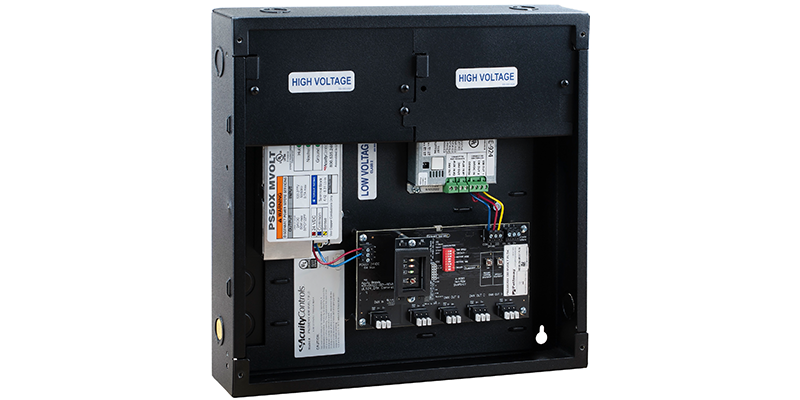 Features
UL924 listed for USA and Canada
Four optically isolated outputs that are fully RDM compliant
Phase Loss detection available integrated into the enclosure – no need for a separate box
Factory Default Snapshot sets all levels at full or button to record a custom snapshot
No software needed for configuration
Flush-mount (fits between 16" center studs)